CUKC Summer Lesson Series
CUKC will be offering Summer Lessons frequently over the summer.  The next lesson of our series will be this Saturday July 22nd.  The idea behind these lessons is to cover the following: introduction to whitewater, perfecting your roll, and improving your lines.  These are essential skills to master before heading to bigger rivers.
You will need to provide your own water shoes with closed toe (neoprene booties or sneakers are ok as well) or you won't be allowed on the water.
Required water gear: Helmet, Paddle, Life Jacket, Wet Suit, water shoes, kayak and anything else you need to stay warm.
Do not forget to bring water, sunscreen and snacks.
Pumphouse $5 day-use fee is included into the price of this lesson.  For more information about membership/access fee at the PumpHouse please visit the ORR website.
If you are renting from us please select the options in the drop down menus and if there's something you need to tell us to help out figure out what you need please provide a comment.
If you are a Carleton U, Ottawa U, or Algonquin Student you will need to bring your student card in order to get the student pricing.
Please meet us 30min before the lesson starts to get dressed and ready to go!  Location posted below.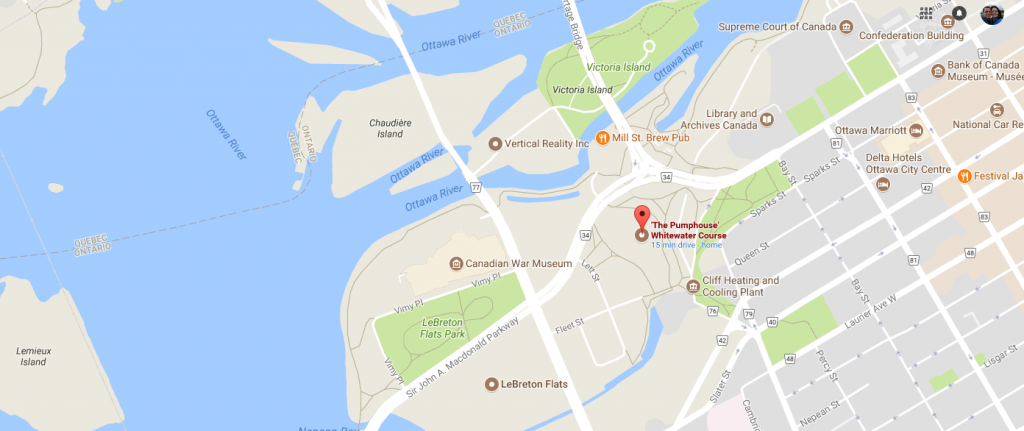 Registration is now closed.

Please email martin@cukc.ca to be put on the waitlist
Checkout our events calendar to know when the next events are coming up.